Premium Matrimony Benefits

Profile enhancement on jeelakarrabellams.com to help you put your best foot forward.
Partner search driven by Select Advisor expertise combined with superior technology.
Personalised attention from a highly experienced & qualified Select Advisor
Carefully handpicked matches that meet your unique partner preferences.
Quicker responses from prospects to accelerate your partner search.
Introductions and Meetings with interested prospects to take things forward.
Featured Profiles

Bridegrooms

Brides

32y, 30k
Caste no bar
29y, 15k
Brahmin
26y, 70k
Kamma
27y, 750k
Yadav
23y, 0k
Arya Vysya
25y, 0k
Caste no bar
22y, 0k
Kapu
24y, 35k
Kamma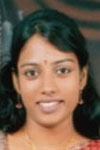 Grooms
Brides
Designed, Maintained and Owned by OS Informatics, Andhra Pradesh, INDIA. All rights Reserved
Home | Free Registration | Search | Subscribe | About Us | Terms & Conditions
support@jeelakarrabellam.com
9 8 4 9 7 4 4 7 0 7 , 7 3 0 6 7 2 6 6 2 6